Estate Planning Lawyers
At Williford, McAllister, Jacobus & White, LLP, we have provided comprehensive estate counsel to individuals throughout the state of Mississippi since 1991. In our estate practice, we handle a wide range of legal concerns. Whether you need to put your own estate plan in place, have been asked to administrate the estate of a loved one, or are involved in a legal controversy involving a will or estate, you want experienced and knowledgeable legal counsel to protect your interests. While working with you to create an effective estate plan, we will help you evaluate your options, prepare and execute the documents necessary to implement your estate plan.  We will also help you consider the need for wills, trusts, living wills, powers of attorney and advanced health care directives.
Estate Planning Lawyers
There are different legal vehicles to transfer assets to your loved ones.  It is important that our clients understand these options.  Therefore, it is our job to educate the client so that they may make an informed decision as to which vehicle best suits their unique needs.  Examples of these legal vehicles are as follows:
Last Will and Testament - is a legally prepared and bound document that states your intentions for the distribution of your assets and wealth after your death. In the event you have children, a valid Will also allow you to designate who will care for them.
Inter Vivos & Testamentary Trusts - A living trust (sometimes called an inter vivos trust) is one created by the grantor during his or her lifetime, while a testamentary trust is a trust created by the grantor's will.  In a testamentary trust, property must pass into the trust by way of the will and, thus, must go through the probate court process.
Power of Attorney - A power of attorney gives one or more persons the power to act on your behalf as your agent. The power may be limited to a particular activity, such as closing the sale of your home, or be general in its application. The power may give temporary or permanent authority to act on your behalf.
Advanced Healthcare Directive - An advance healthcare directive is a legal document that specifies your wishes for end-of-life healthcare, and who should make healthcare decisions on your behalf if you are unable to do so. It is also known as a living will, advance directive, or medical directive.
Estate Administration and Probate Lawyers
At the law office of Williford, McAllister, Jacobus & White, LLP, we have more than 28 years of experience handling estate and probate administration. We understand the emotional challenges you face when you have been asked to oversee the administration of the estate of a loved one. We will handle all legal matters for you, setting your mind at rest, so that you can address your grief.
We work with executors, administrators and personal representatives at any stage of the probate process, whether you need to file the initial application for appointment, or the process is already underway. We handle all types of estates, from the simple to the very complex.  We know that the probate process can seem confusing, and we will take the time to fully explain the process and the law, so that you know what to expect. We will help you take care of all matters necessary to close the estate, including:
The preparation and filing of an accounting of the assets of the estate
The valuation of any property in the estate, if necessary
The preparation and delivery of any required notice to creditors or other interested parties
The payment of all final debts of the estate
The preparation and filing of all estate tax returns, and payment of any estate taxes
The orderly distribution of the assets of the estate in accordance with the terms of the will
Estate and Probate Litigation
We specialize in estate, probate and fiduciary litigation matters.  Our lawyers know how to effectively litigate matters within the chancery court system, dealing with complex matters.  We understand the stress and anxiety you can feel when the estate of a loved one has unresolved legal issues. We will listen carefully to your questions and concerns, and will carefully explain your rights and obligations, so that we can give you peace of mind.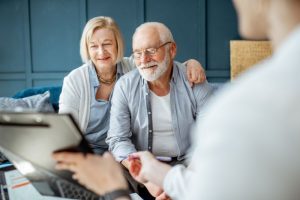 We provide comprehensive counsel to individuals involved in estate or probate litigation, whether as plaintiffs or defendants. We will carefully gather and assess all relevant evidence in your case, and we will prepare and file all necessary documents throughout the litigation process. We will also be your advocate in all hearings or proceedings, from depositions to settlement meetings to trial.  When it comes to will contests, trust litigation, or breach of fiduciary duty cases, we have considerable trial experience.  We are always willing and able to take your claims before a judge and jury to get the outcome you seek, we also have extensive skill and experience in negotiation. When appropriate, we will work directly with opposing counsel to seek mutually beneficial solutions that can help you avoid the time and expense of protracted litigation.
Other legal matters requiring legal representation include:
Trust Administration - Trust Administration is the process of carrying out the wishes/plan of the creators of the trust when the creator(s) of the trust have become incapacitated or passed away. When a trust is formed, the creator of the trust (the "trustor" or "settlor") specifies how his or her assets are to be distributed at the time of his or her death. The trust will also specify a trustee – often a family member or close friend, or occasionally a corporate trustee or private fiduciary – to carry out the wishes of the trustor.
Will Contest - To contest a will, you need a valid reason. You need to reasonably prove the testator lacked the mental capacity to understand what was going on when the current will was signed, was pressured into changing it or that the will failed to meet state regulations and is thus not legal.
Guardianship/Conservatorship - A legal guardian can make a wide range of personal and medical decisions for the person in their care, while a conservatorship generally grants much more limited decision-making powers. A conservator usually only has the authority to pay bills, make investments, and handle other financial matters.
Heirship Determination - Probate courts help determine heirship. These courts typically have a process through which relatives of the decedent can find out who the heirs of the estate are, as well as how much each heir is entitled to receive. An affidavit of heirship is needed to transfer a deceased person's interest in real or personal property to his or her heirs when the decedent dies without a Will.
Deed Preparation - A properly titled deed determines how your property transfers. If you own property in your name alone at your death, it will pass to your heirs through probate and will therefore become subject to the potential claims of any creditors you may have. If you own property as Tenants by the Entirety or as Joint Tenants with Right of Survivorship the property will pass automatically to the last surviving joint owner.