Lawyers Representing Insurance Companies and the Insured
Williford, McAlister, Jacobus & White, LLP represents the largest provider of auto and home insurance in the United States, and its affiliates and insureds as a defense litigation law firm in Mississippi.
Our firm also protects insureds by safeguarding policyholders if they are sued, helping determine when claims must be paid, and ensuring insurance companies are compliant with associated regulations. If you or a loved one is facing issues with your insurance company, please contact us to learn more about how your insurance policy may or may not protect your rights.
Insurance defense law encompasses multiple layers of policy and types of litigation. The  insurance defense lawyers at Wiliford, McAlister, Jacobus & White, LLP are extremely knowledgeable of every aspect involved in these types of matters.
Your Moeller Counsel Attorneys
Under a reservation of rights, which is a communication from your insurer that there is a conflict of interest in their representation of you, Moeller Counsel affords you the right to hire independent counsel and be reimbursed for the associated costs by your insurance company.
Moeller Counsel was written into law because of The Mississippi Supreme Court case - Moeller v. American Guaranty and Liability Insurance Company, 707 So.2d 1062 (Miss. 1996). The Court, in Moeller, recognized that allowing an insured the opportunity to select its own counsel to defend claims on which the insurer has reserved its rights, can prevent possible prejudice. An example of this possible prejudice may include the insurer gaining access to confidential or privileged information while defending the claim, which might later be used by the insurer to its advantage in denying coverage completely or in litigation over coverage issues.
Examples of the types of cases where Moeller Counsel may be involved include personal injury claims, negligence claims, international tort claims or professional liability claims.  Wiliford, McAlister, Jacobus & White, LLP is dedicated to protecting your rights as your Moeller Counsel attorneys.
Jackson Mississippi Personal Injury Attorneys
Personal injury law, also known as tort law, is designed to protect you if you or your property is injured or harmed because of someone else's act or failure to act. In a successful tort action, the one who caused the injury or harm compensates the one who suffered the losses. Types of personal injury law include medical malpractice, personal injury claims, negligence and product liability. No matter the type, personal injury can play into all aspects of your life including lost wages, undue stress and varying levels of disability. Rest assured that the personal injury lawyers at Wiliford, McAlister, Jacobus & White, LLP have your best interests as our top priority and are committed to helping you win fair reparation to resolve your personal injury matter.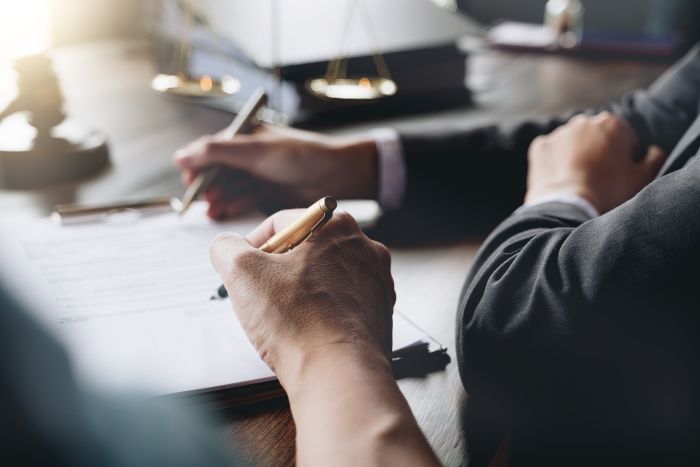 Property Damage, Breach of Contract, Land Disputes
Real Estate and Real Property Litigation Attorneys
In many cases, real estate lawsuits are derived from breach of contract, property damage or a land dispute. For example, when someone purchases a property with several other families and one of the families decides to stop paying their portion of the mortgage, there could be a breach of contract. Another example may include a renter's neglect to turn on the air conditioning before they depart the property, resulting in the spread of mold and property damage. In these types of situations, mediation may be a first step, but if the matter cannot be resolved, a form of real estate litigation will occur.
Real Estate Litigation covers a myriad of potential issues occurring on property or land. It can be very disheartening when real estate lawsuits occur because they usually stem from incidents that cost you a lot of money and potentially the loss of important valuables. Wiliford, McAlister, Jacobus & White, LLP's seasoned real estate litigators, will work with you on a winning strategy to ensure you are compensated for any wrongdoing.
Mississippi General Civil Ligitation Attorneys
Civil litigation refers to court proceedings that involve a non-criminal matter including any pre-trial procedures, trial hearings, and any post-trial activities such as judgment enforcement. This is a very broad term, and general civil law matters may range from contractual disagreements to property and real estate disputes, to personal injury cases. Some additional examples include:
Defamation (including libel or slander)
Torts
Class action cases
Complaints against city or municipal governments
There are various other types of general civil cases, and sometimes a civil case may have criminal elements or may even stem from a criminal case. All general civil litigation cases typically have one or more of the following elements:
Physical injury
Financial loss
Negligence
Wrongful action
As a general civil litigation client, you can be confident that our attorneys will support you, inform you and steer you in the right direction through the entire general civil litigation process.